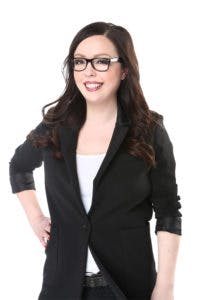 Tanya has worked in the real estate industry for over ten years, which has given her a wealth of experience in all facets of the industry. Currently residing in the Fraser Valley, Tanya grew up in the heart of Vancouver and attended BCIT for marketing & photography. Thanks to her marketing background, a keen eye for design, and fascination with architecture and interior design, Tanya is always looking for the next new tools and technology to push her services and listings above-and-beyond anyone else.
Tanya believes that honesty, fairness and integrity are the cornerstones of running a successful business. She understands the importance of providing a truly personalized service to her clients, which shows through her dedication, work ethic & youthful energy – ensuring she delivers the upmost attention every client deserves.
We know that buying or selling a home can be an overwhelming experience.  It involves patience, attention to detail and razor sharp negotiating…skills that they  have acquired through decades of real estate experience by serving clients from all over the lower mainland and in all walks of life. Awards and accolades are great; however, the greatest accolade is that our clients are satisfied, and by their referrals, have entrusted us to assist their friends and family with their real estate transactions. We are happy to put our skills and experience to work for you!  Whether you need assistance with buying or selling your home or investment property – we are happy to help, and welcome all new clients and customers.  Give us a call, or better yet stop by the office…coffee is on us!
Connect